We've handled a few highly portable laptops lately, and the XPS 17 most definitely isn't one of them. It's a hefty device that fits into the desktop replacement category, measuring 29x41cm and weighing in at 3.5kg. So it's perhaps closer to 'luggable' than portable - but obviously, such is the trade-off when it comes to more powerful notebooks.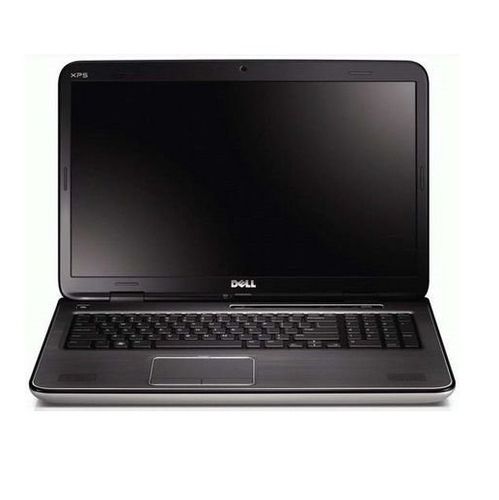 The new L702X version of the XPS 17 comes with a huge array of options. While higher-specced alternatives include featrues like built-in 3D or touchscreen technology, our review model falls at the bottom end of the specification table - but also at the more competitive end when it comes to pricing. However, even the lowliest XPS 17 crams some choice hardware inside its chunky chassis, with a Core i5-2410M processor (running at 2.3GHz, with turbo to 2.9GHz) paired up with an Nvidia GeForce GT 550M graphics card (with 1GB of dedicated graphics memory).

Frame rates

This is a more than solid combination when it comes to gaming, backed up with a standard ration of 4GB of system memory. Running a few games at the 17.3in display's native resolution of 1,600x900, the XPS 17 proved fluid enough at playing modern titles on more detailed settings. DiRT 3 hit a respectable 36fps with all details turned up to high, and if anything the game felt smoother than this when actually rallying through the snow-covered tracks of Aspen.

The laptop's ample display is very crisp and reasonably bright, bringing out the best in anything entertainment-related - not to mention being easy on the eye with text. The built-in 2.1 speakers produce an excellent level of sound quality for a laptop. They kick out an impressive volume without distorting even when turned up, and the sub-woofer delivers some clean bass.

As a result, playing music or games is a highly enjoyable sonic experience on this Dell. The volume produced by the speakers comes in handy when gaming, too - when this laptop is pushed, its fan becomes a bit noisy. Fortunately, because you'll generally have the sound turned up when playing the latest shooter, it comfortably drowns out any fan noise.

Slick build

Dell's XPS 17 is slick in the build quality stakes, a fact that becomes clear from the very first click in Windows. The touchpad buttons have a beautifully balanced and satisfying click action, and the touchpad itself is spacious and highly responsive. Normally, we miss using a mouse when working on a laptop - but such is the quality of the touchpad Dell has included here, we were much less troubled by this on the XPS 17.

The rest of the notebook's design doesn't disappoint either. Its sturdy chassis is finished in silver and black, and the backlit, full-size keyboard is bedecked with chiclet keys that are a joy to tap away on. They're nicely spaced out and the pressure required to press a key is just perfect - for us, anyway.

Despite the generally excellent attention to detail here, a couple of seemingly odd design decisions have been made. Firstly, the stereo speakers are placed at the front of the laptop, instead of at the back (nestled under the display) where they usually are. Presumably there's an internal layout related reason for this, but it means that when using the notebook - especially if resting your wrists on the body - you can obscure the sound from the left-hand speaker somewhat (the right speaker is further out of the way, in front of the numeric keypad).

Another slight oddity is the fact that the indicator light for the hard drive is placed at the rear of the machine, behind the screen, so it isn't visible when the laptop is open, leaving you to guess when the hard drive is whirring. The hard disk itself is a slight weakness - not in performance terms, but in capacity - with the size of our review model's being a rather stingy 320GB. Of course, you can opt to upgrade that when ordering.

Connectivity

The XPS 17 comes with Bluetooth and Wi-Fi, a DVD multi-writer. There's also a good array of ports included, with one USB port, twin USB 3.0 connectors and an HDMI port. The eSATA port is a powershare combo variant, which can be used as a second standard USB connection. In addition, there are connectors for Ethernet, a microphone and two headphone sockets - one of which doubles as an S/P-DIF output.

Finally, a 9-in-1 multi-card reader is present, and a mini-DisplayPort also nestles on the back panel, so you've got options if you want to pipe out the display from this notebook. The XPS 17 also plays host to a 2-megapixel webcam.

Battery life is pretty decent for a laptop of this type, with around five hours of power for light usage, although that dips to a couple of hours when running games at full pelt.

Verdict

The XPS 17 benefits from some very slick design, from the touchpad to the keyboard and speakers. However, it is a chunky machine, and the hard disk size on our review model was disappointingly small. This Dell offering isn't particularly cheap, but considering what you're getting here - the build quality, array of ports, solid gaming performance and a great display - it isn't a laptop you'll regret buying.